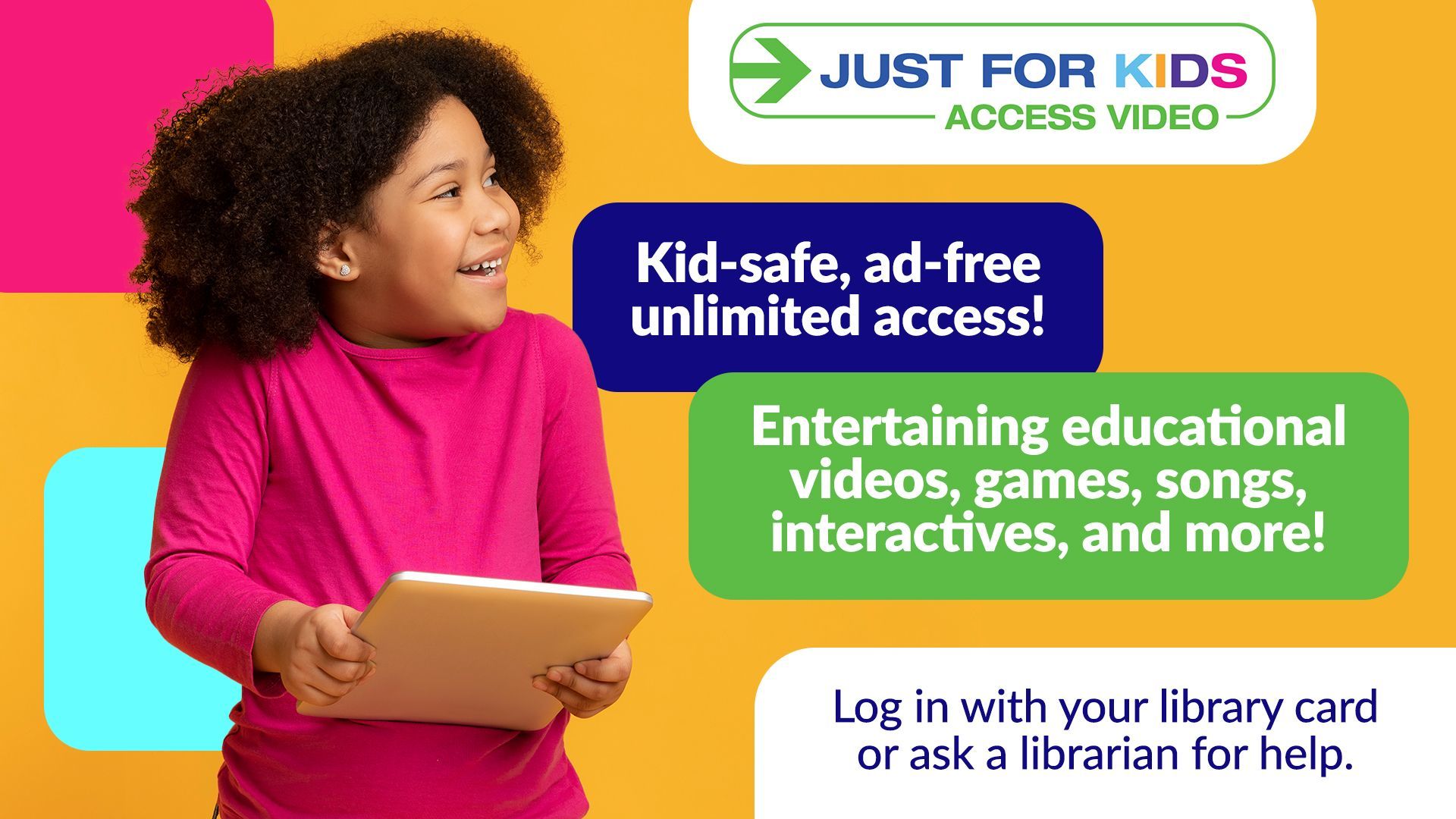 MRL is thrilled to announce our newest educational platform. Just for Kids Access Video offers a kid-safe, advertisement-free, media platform where young patrons can learn, explore, and enjoy.
Just for Kids Access Video has the educational videos that children want to  watch—from Sesame Street, The Electric Company, Franklin,  Arthur, to The Berenstain Bears, and more! This free streaming service offers more than 5,100 videos that are sure to entertain, educate, and inspire young patrons. Games, songs, and interactives will keep early learners interested and engaged as they discover a learning environment that is fun, safe, and entertaining. 
Head over to our Youth Resources page to check out Just for Kids Access Video and other engaging platforms!