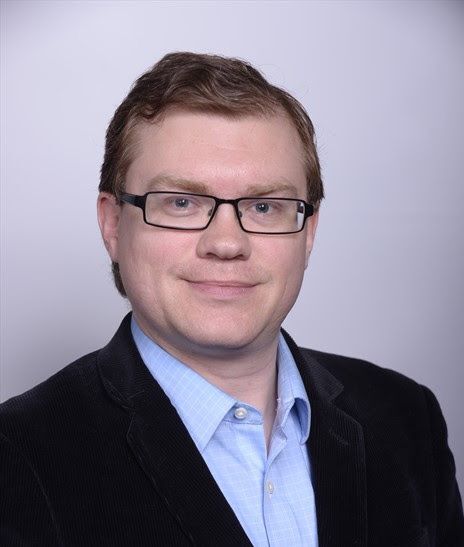 The Massanutten Regional Library Board of Trustees is pleased to announce that Zachary Elder has been named Library Director, a role which focuses on the strategic leadership and vision for the seven branch regional system. Elder was selected after a national search was conducted by Bradbury Miller Associates, a recruiting firm which specializes in identifying library leadership. Elder replaces Rochelle Carr who resigned from the position in June 2022.
Elder brings over 18 years of library experience and management to MRL, having most recently served as the Deputy Director of Chesapeake Public Library in Chesapeake, VA. Elder has also held previous library management positions at Central Library in Chesapeake and Pearl Bailey Library in Newport News, VA, as well academic library positions at George Washington University and Duke University. Elder holds a Master of Library and Information Science from North Carolina Central University and an Honors Bachelor of Arts degree from the Ohio State University. Elder is expected to assume the role at MRL on November 7, 2022.
"We are thrilled to welcome Zach as MRL's next leader and are excited to see what his experience and passion for libraries will bring to our system," stated Laura Thomas, MRL Board of Trustees President. "We are especially excited that Zach brings extensive knowledge in library management and best practices, strategic planning and community advocacy, and a strong appreciation for MRL's accomplishments, all paired with an enthusiastic desire to support, lead, and encourage MRL staff across our seven branch locations. Additionally, Zach's professional network with the American Library Association and Virginia Library Association will strengthen MRL's resources as we chart the future of our regional library system."
"I am inspired by the dedication of the MRL staff and how they provide excellent customer service, programming, and outreach services, that improve the quality of life for everyone in the Valley," stated Elder. "The Shenandoah Valley may have the friendliest folks I've ever had the pleasure to serve, and my family and I are excited to be a part of this community. I am especially excited to hear from our community members, stakeholders, and officials as we craft our strategic plan and the future of our libraries together. Massanutten Regional Library continues to be the welcoming heart of the community and I will work hard to make it even more welcoming–a place where all can come to learn, discover, create, and connect."
MRL's Trustees anticipate that Elder will initially spend several weeks on a listening tour of MRL's seven branches to become acquainted to the unique needs and patronage of each location and the staff and roles which support over 160,000 patrons across its service area.