POV Documentary: Farmsteaders @Central Library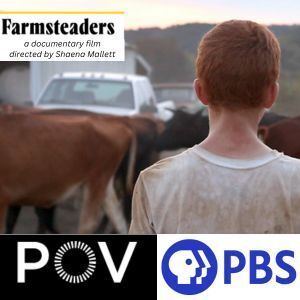 Join Massanutten Regional Library - in person or virtually - for a FREE screening of the PBS POV documentary, "Farmsteaders" by Shaena Mallett.
Clear-eyed and intimate, Farmsteaders follows Nick Nolan and his young family on a journey to resurrect his late grandfather's dairy farm as agriculture moves toward large-scale farming. A study of place and persistence, Farmsteaders points an honest and tender lens at everyday life in rural America, offering an unexpected voice for a forsaken people: those who grow the food that sustains us.
All ages are welcome. Film Run time: 1 Hour followed by a brief discussion.
For virtual attendance, please see the link below.
The event is in collaboration with POV, the award-winning independent non-fiction film series on PBS. For more details about POV, please see: https://www.pbs.org/pov/