Deyerle Program Series on Local History - Libby: Get Up, Dress Up, Show Up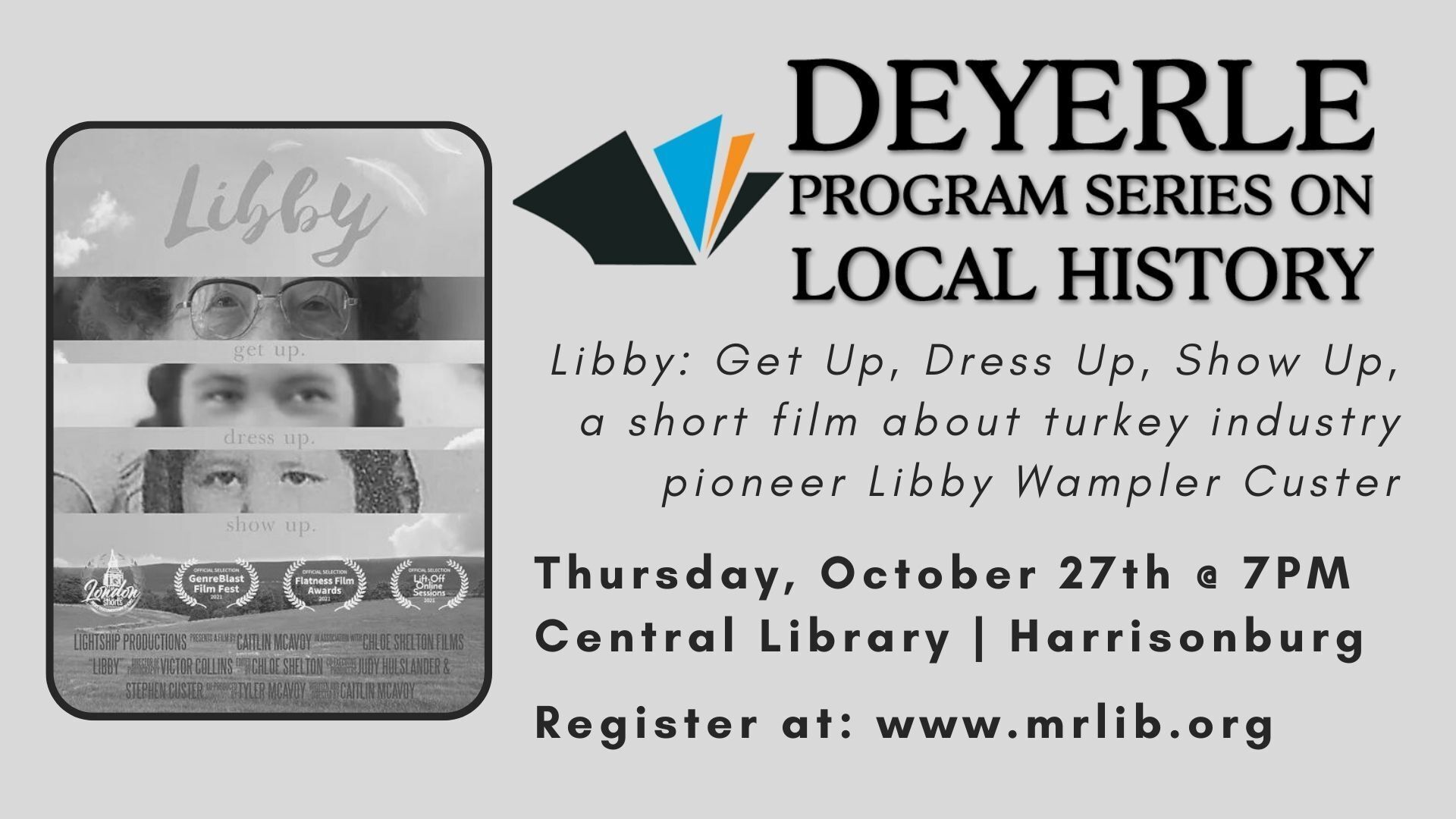 Caitlin McAvoy, director of the film "Libby" and descendent of its subject, Libby Custer, will screen her short film. Libby Wampler Custer was a pioneer in the male-dominated American turkey industry.
McAvoy is an award winning filmmaker and actress from the Shenandoah Valley. Her performing roots started at the age of 3 at Rockingham Ballet Theatre. This lead to her love of musical theatre performing at Turner Ashby High School. She received her B.A. in Musical Theatre from James Madison University with a distinction of "Outstanding Musical Theatre Student" given to two students per graduating class. Caitlin is now based in California expanding her career into TV and Film. Recent credits include co-star roles in Hulu's "Dopesick," Hallmark's "Holiday Spectacular" and Fox's "Greenbrier Christmas."
This is the fourth and final part of the Deyerle Program Series on Local History. This year's theme is Shenandoah Valley's Agricultural History.