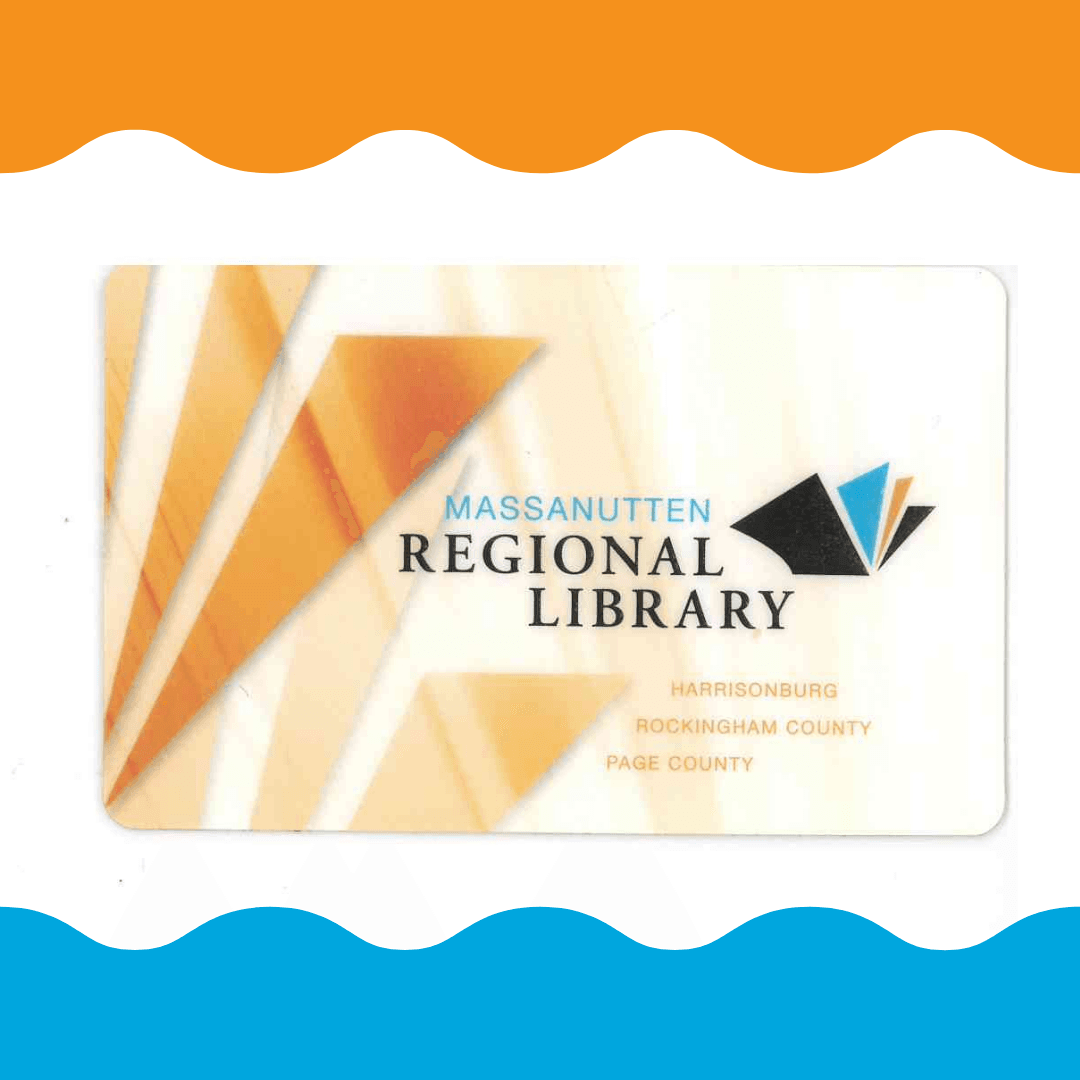 This month, MRL joins the American Library Association and libraries nationwide to remind parents, caregivers, and students that signing up for a library card is the first step on the path to academic achievement and lifelong learning.

Libraries play a crucial role in the education and development of children, offering a variety of programs to spark creativity and stimulate an interest in reading and learning. Through access to technology, media resources, and educational programs, a library card gives students the tools to succeed in the classroom and provides people of all ages opportunities to pursue their dreams, explore new passions and interests, and find their voice.
"Libraries are your free ticket to limitless learning and exploration," stated Mary Golden Hughes, Massanutten Regional Library's Director of Advancement. "In addition to an extensive collection of free books, DVDs, audio books, and magazines, MRL also offers access to powerful research and language learning databases, online tools for homework help, employment, genealogy, and more – all for free. MRL also brings the community together by offering free library programs that serve people of all ages, backgrounds, and interests. Everyone belongs at their public library and at MRL we're excited to welcome you to our system of branches and introduce you to the limitless learning that awaits you as a library card holder."
Getting a library card is quick and simple. Simply apply in person at any MRL branch. Residents, property owners, and people who work in MRL's service area of Harrisonburg, Rockingham County, and Page County are eligible for a free card, as are full time students at Blue Ridge Community College, Bridgewater College, Eastern Mennonite University, and James Madison University. Residents of adjoining counties in MRL's service area are also eligible. Library card adult applicants should bring a photo ID and proof of current mailing address or proof of employment in the MRL service area, such as a paystub, company identification card, etc. Applicants who are under age 18 must have a legal guardian present when applying. Find complete details on applying for a library card at this link or by asking at any MRL branch.